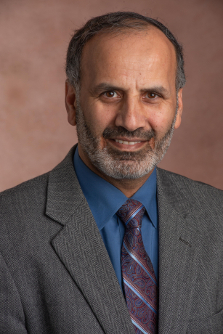 Welcome from the Program Director
Our program is a five-year categorical program dedicated to providing comprehensive surgical training. This encompasses the entire breadth of core general surgery and the general surgery subspecialties, which include breast, general and foregut minimally invasive surgery, colorectal, cardiothoracic, surgical oncology, vascular, endocrine, emergency general surgery, trauma and critical care, and pediatric surgery. The goal of the Department of Surgery is to provide residents with the best clinical experience and technical skills. Additionally, the program supports residents who are interested in taking time off to do research that suits their pursuits for a future career. We are also proud to support a dedicated rural track as well as global and international elective surgery rotations.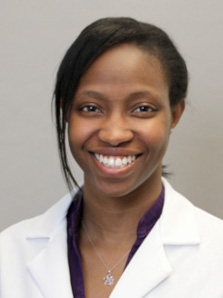 Mission
We are committed to supporting the institutional mission of excellence and health equity through transformative medical education, high-quality, patient- and family-centered care, innovative research, and community partnerships within a just culture of diversity, equity, inclusion, and belonging. With an emphasis on early and extensive operative experience in the Kalamazoo community, our program is dedicated to producing technically outstanding surgeons prepared to enter practice in any environment, including academic, community, and rural settings.
We aim to provide rigorous surgical training and education following the American Board of Surgery (ABS) and the Accreditation Council for Graduate Medical Education (ACGME) competency milestones in order to produce competent, confident, and proficient graduates with the ability to provide the highest quality of patient-centered surgical care while understanding, respecting, and accepting their diversity; graduate strong future surgeons to be community leaders by inspiring a commitment to accountability, open communication, and the highest standard of ethical and professional behavior; produce graduates committed to excellence who pursue the highest level of performance by promoting and facilitating self-assessment and continuous quality improvement, and engender graduates who embrace and leverage new technologies and advances in surgical clinical care and adapt to changing economics, regulation, and demographics.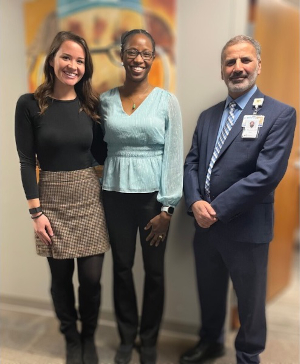 Diversity
Our program strives to ensure diversity in trainee recruitment, selection, and retention through multiple mechanisms. We use a holistic recruitment, selection, and ranking process, seeking a diverse residency program to reflect the patient population that we serve in our community. We specifically seek a diverse applicant pool by marketing our fourth-year electives to medical students from groups typically underrepresented in medicine. Completion of our fourth-year electives is a strong predictor of successfully recruiting applicants that are the best fit for our program. We also educate the faculty and staff who participate in residency interviews on unconscious bias, illegal and unethical questioning during interviews, and interview questions that may introduce bias into the recruitment and selection process. Our institution genuinely values diversity and inclusiveness. The organization implements annual actions to enhance our commitment to diversity, including required annual education for faculty and residents focused on unconscious bias, as well as diversity and cultural sensitivity. 
Program News