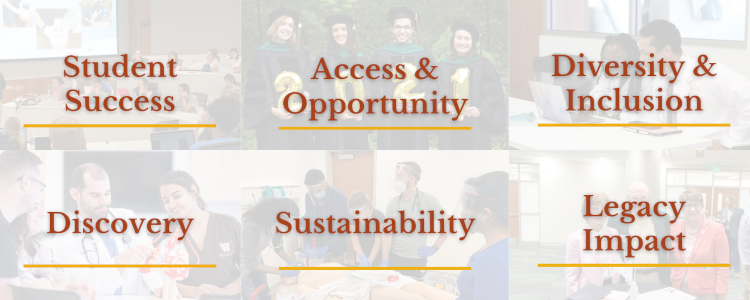 Support Our Philanthropic Pathways to Educational Innovation and Excellence
Thank you for your interest in supporting WMed's philanthropic pathways to educational innovation and excellence.  We hope you are inspired to make a contribution of your time, talent, or treasure to support the mission of the medical school.
Financial contributions to The WMed Fund or The Dean's Circle Leadership Giving Society support the philanthropic pathways to educational innovation and excellence. You may make an online donation to either giving program by clicking on the Support WMed button below.
Student Success

Gifts toward student success are used to expand the educational opportunities of medical students and resident physicians and fund innovations in the medical school curriculum.

Access and Opportunity

Gifts toward access and opportunity provide scholarship support to attract and retain WMed students. Scholarship support reduces student loan debt and helps to make a medical education more affordable for all students.
An Invitation to Support WMed
Giving to WMed makes you part of a leading group dedicated to the economic betterment of our community. WMed exists to educate learners, serve patients in our community, and create new knowledge that makes a difference in the world. Nothing is more important than preserving our mission. The future is bright as we transition to the next phase of our growth, which includes focus on our clinical operations, our commitment to health equity and access, our integration into the network of community service organizations that serve Kalamazoo and southwest Michigan, and our biomedical research capacity.  
There are many ways to give, and donors at every level have a lasting impact on WMed. Your spirit of philanthropy is inspirational, and we are grateful to have you as colleagues, advocates, and philanthropic partners.  
To start a conversation or to learn more about any of WMed's philanthropic pathways, please contact by email at giving@wmed.edu or make a gift online through the secure button below.
2021-22 Impact Report
The 2021-22 Impact Report is now available.

Stay in Touch