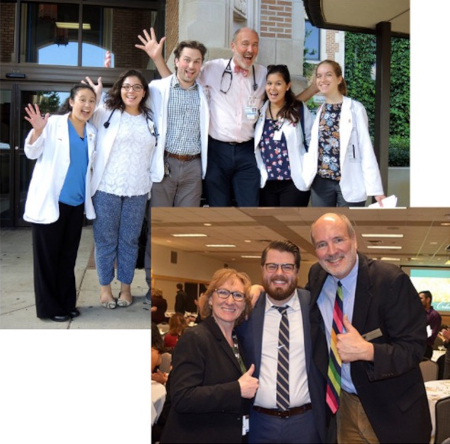 Scholarships help ensure that a medical education is within reach for every student at WMed, regardless of their financial situation. With your help we aspire to be able to reduce the burden of student loans for our medical students. Donations collected through the WMed Retired Faculty and Staff Scholarship Fund will have an immediate impact on MD students as current use scholarships for the following school year.
The Office of Financial Aid prepares comprehensive need-based financial aid packages to assist students in making a medical education at WMed possible. Annually at the end of the spring semester, the money raised in honor of any WMed faculty or staff member who retires from the institution and is directed to the Retired Faculty and Staff Scholarship Fund will be allocated for current use scholarships to MD students demonstrating financial need. Donors may choose to give any amount in honor of the faculty or staff member's years of service to WMed for immediate impact student scholarships.
Click the link below to make a financial contribution to an immediate impact scholarship fund in honor of a retired faculty or staff member for their years of service to WMed. Your generous support will make a direct impact on the lives of medical students at WMed. All contributions are tax-deductible to the full extent of the law.
 
You may also make a tax-deductible donation by mail payable to WMU Homer Stryker M.D. School of Medicine and write "Retired Faculty and Staff Scholarship Fund" on the memo line. Mail to: Gift Processing 1903 West Michigan Avenue, Kalamazoo, MI 49008-5403.