Welcome to the Office of Financial Aid
Federal School Code 042629
The Office of Financial Aid approaches the financing of medical education in a holistic way that is consistent with the institution's mission, purpose, and values. The information, programs, and services we provide are accurate, unbiased, without prejudice or personal gain, and compliant with all other institutional policies and procedures to the best of our knowledge and ability.
One of the most important decisions that students make is choosing how to finance their education. Our goal is to ensure that applicants and students have the information, tools, and resources necessary to achieve lifelong educational and career success.
Students accepted to, or enrolled in, degree-seeking programs are eligible to apply for financial aid. Study abroad programs are not offered at WMed.
For all degree-seeking programs, our office administers federal Direct Unsubsidized and Grad PLUS loans, private/alternative loans, external scholarships, and third-party financial assistance programs, such as veteran's benefits.
For the MD degree program, we administer institutional merit- and need-based scholarships, endowed scholarships, the Armed Forces Health Professions Scholarship Programs (HPSP), and the National Health Service Corps (NHSC) Scholarship Program.  
We provide services, information, and counseling to assist students as they navigate their financial aid options in the areas of:
Applying for financial aid and the financial aid process
Exploring sources of funding
Budgeting and money management techniques
Debt and loan management
Personal financial concerns
We help students maintain their financial wellness by making tools, resources and qualified individuals available throughout medical school to provide personalized assistance. The financial wellness program is part of the medical school curriculum under the competency of Personal Management and Self-Care.
AAMC Financial Information, Resources, Services, and Tools (FIRST) program provides A Medical Student's Guide to Money Management and Student Loans that can assist in establishing a strong financial foundation.
Meet the Financial Aid Team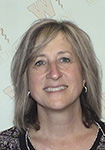 Cathy Jones, MBA, FAAC®
Director of Financial Aid
As the director of financial aid, Cathy is responsible for all aspects of scholarships, student loans, student accounts, and financial well-being. Beginning with the pre-matriculation process, Cathy promotes a financial wellness program to engage students with financial awareness. When students begin at WMed, they will continue to see Cathy during transition courses, 7-Minute Financial Fitness sessions, and personal one-on-one meetings.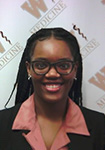 Joyeuse Alphonse, BBA
Data Analyst
Joyeuse provides technical support for the medical school's student information system, as well as report writing and system data analysis.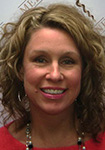 Carleen Rieger, BS 
Financial Aid Coordinator
Carleen oversees communications and assists the Director of Financial Aid in managing daily operations in all facets of financial aid administration. Carleen oversees the granting, disbursing, and monitoring of financial aid while also reviewing student requests for budget increases and appeals for special circumstances. Carleen collaborates with students one-on-one and actively participates in the financial wellness program, developing presentations and concepts to improve students' financial wellness.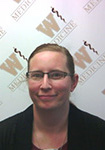 Emily Welch, M.Ed
Financial Aid Representative
Emily is the first point of contact for general questions about financial aid, as well as a great resource in external scholarship research. Emily meets with students during their financial wellness one-on-one. Emily assists students with navigating how to make payments and account balances.
To contact the financial aid team, please e-mail financialaid@wmed.edu or call 269.337.4408.