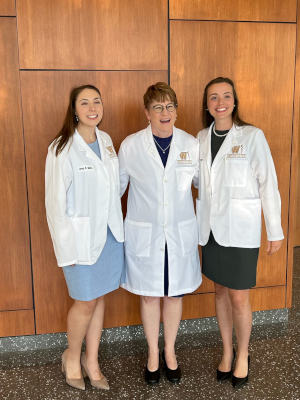 On Thursday, November 10, 2022, at the medical school's annual donor appreciation luncheon, Dean Paula M. Termuhlen, MD, announced that the medical school will begin raising funds for a new WMed Promise Scholarship. This scholarship will be available to medical students enrolled at WMed who are graduates of Kalamazoo Public Schools (KPS) and recipients of The Kalamazoo Promise. The WMed Promise Scholarship is a medical school initiative that is separate and distinct from The Promise and KPS. The fundraising for the WMed Promise Scholarship will be led by the medical school's Office of Development and Alumni Affairs.
MORE: 2022 Donor Appreciation Luncheon Highlights
"Kalamazoo has long been recognized as a national leader in supporting higher education with the launch of The Kalamazoo Promise scholarship program more than 16 years ago. Now with the WMed Promise Scholarship we can make a medical education at WMed accessible and more affordable for graduates of KPS," Dr. Termuhlen said.

To assist the WMed Office of Development with the fundraising, medical school faculty member Dr. Robert R. Gorman, III will serve as the fundraising campaign chairperson for the WMed Promise Scholarship program. He is a graduate of KPS, a practicing orthopaedic surgeon in Kalamazoo, and his three daughters attend KPS. He is a perfect fit for the job.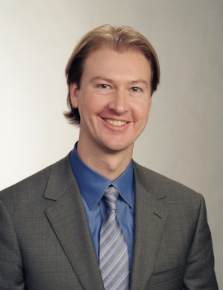 "It is my honor to serve as the fundraising campaign chairperson for the WMed Promise Scholarship Program. I pursued my MD degree before we had our own medical school right here in Kalamazoo. Now with WMed and the new WMed Promise Scholarship Program, graduates of KPS and recipients of The Promise can study here, train here, and eventually work here as practicing physicians." – Rob Gorman, MD
How to Give
Supporting this new scholarship program is an easy process. There are giving opportunities that make it possible for everyone to make a financial contribution and help support the future generation of physicians in our community.
A gift to build the endowment of The WMed Promise Scholarship Endowment.
Donations in any amount can be made to help build the endowment of the WMed Promise Scholarship. Whether your donation is $50, $500, or $5,000 - every dollar contributed will increase the size of the endowment. When there are sufficient endowment funds available, they will be used annually to provide financial support to KPS graduates studying medicine at WMed.
A current use gift to make a more immediate impact on an eligible medical student.
Donations in any amount can be made to a fund to be used by the Student Scholarship Committee to provide immediate financial support to eligible medical students currently enrolled or who have been accepted for the incoming year.
 
Establish a new named and endowed WMed Promise Scholarship in your name or in the name of your family or a select individual you wish to honor or memorialize.
There can be no more rewarding way to establish an enduring legacy than setting up a permanent scholarship endowment. Endowed scholarships will operate in the name of the donor or their honoree and provide educational opportunities to medical students from Kalamazoo for decades to come. The minimum gift threshold to establish a new named endowment is $50,000 which can be made in annual installments, through the donation of appreciated stock, or through a specific bequest intention.
The Office of Development is available to answer your questions and provide information on how best to participate in this exciting new scholarship program. Please contact us at giving@wmed.edu to discuss your interests.