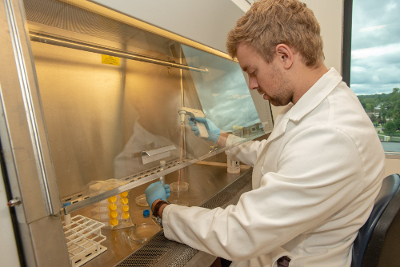 At WMed, there are an array of opportunities for students to work closely with resident physicians and faculty on research projects and be a part of authoring research articles that further medical knowledge and innovation.
Through the medical school's Pilot Research Project Support Program, students are actively engaged in several ongoing research projects that have the potential to garner extramural funding.
Students are also heavily involved in the annual Kalamazoo Community Medical and Health Sciences Research Day. At the most recent Research Day in May 2023, students were listed as authors and contributed to 25 oral presentations and 98 poster presentations – out of 123 total presentations.
Research and Scholarly Activity by MD Class