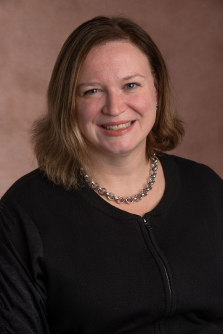 Welcome from the Department Chair
The medical library at WMed is the primary source for biomedical information for our students, residents, faculty, and staff. Together, we provide customized access to electronic resources that directly support medical education, research, clinical care, and community engagement. 
Our informationists are available to:
Perform advanced literature searches
Review and validate database search strategies 
Collaborate on research projects and grants
Incorporate evidence-based practice skills into the curriculum and clinical practice
Co-author the literature review in scoping review, systematic review, and research papers
Locate peer-reviewed sources to submit manuscripts for publication
Obtain non-subscribed-to materials through interlibrary loan and document delivery services
Organize and manage your papers with citation management software
Customize library workshops to individuals or groups
Offer mobile application support for library resources
Assist with complying with the NIH Public Access Policy and Data Management & Sharing Policy
Support learners in preparation for morning report and journal club
Offer a plagiarism checker and manuscript editing service
Create online tutorials and research guides for information resources
Guidance integrating library resources into course assignments
Provide access to USMLE Step and Board question banks
Health literacy
Offer non-clinical electives
Host Wellness events in the Information Commons
Our Services and Space 
WMed's medical school informationists are located in the Information Commons at the W.E. Upjohn M.D. Campus in downtown Kalamazoo. Our informationists also meet and provide information consults with WMed-employed faculty, staff, residents, and learners at all other WMed locations, Ascension Borgess Hospital, Bronson Methodist Hospital, Bronson Battle Creek Hospital, Grace Health, and by appointment. 
The Information Commons at the Upjohn Campus features individual and group study areas, quiet study, access to computer equipment, an interactive whiteboard, and printing, as well as a reference area for research consultations with an informationist. We welcome all WMed community faculty, employees, and currently enrolled students to access our space and resources. All of our resources are remotely accessible to community faculty, employees, and currently enrolled students with a WMed network login and password. Additionally, databases, journals, books, and mobile applications can be accessed through the library's website.