WMed encourages students to be active learners both in and out of the classroom, and has created several avenues for students to engage with their interests. Student interest groups and student organizations provide opportunities for our students to practice their skills, develop as leaders, and build relationships with physicians who can provide mentorship and career counseling. WMed also offers student membership on institutional committees, student council, wellness programming, and honor societies for students to get involved. Whether students are looking for a sense of community, want to cultivate their skills as a physician or leader, or hope to make a positive impact at the medical school, they have ample opportunities at WMed and the Student Life team is here to support our students.
Meet the Student Life Team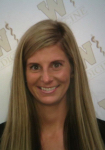 Kendra Boulter
Administrative Assistant for Student Affairs
Kendra provides support for multiple departments in Student Affairs, and is a great first point of contact for all questions. Kendra can often be found staffing the front desk of the Student Affairs suite, helping to answer general questions, checking items out to students, and keeping Student Affairs running smoothly.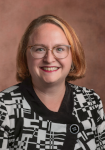 Alex Carlson, MA
Director of Student Life and Well-Being
Alex is the first point of contact for all Student Interest Groups and Student Organization operations, Alpha Omega Alpha and Gold Humanism Honor Society operations, and Learning Community functions. She is a great resource to connect with regarding any of the wellness resources offered to WMed students. Alex also serves as the Student Accommodations Liaison.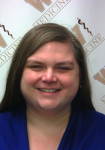 Abby Gibson-Howe, MHR
Specialist for Student Life and Well-Being
Abby is the first point of contact for any large-scale WMed events, as well as a great resource for student interest group and student organization events.