We collaborate broadly with healthcare and educational institutions throughout the community and southwest Michigan to provide breadth and depth of educational and clinical experiences for our students and residents. We are closely affiliated with Ascension Borgess and Bronson Healthcare, which are regional healthcare systems, and Western Michigan University (WMU). These three institutions collaborated in the incorporation of the medical school, and members from each serve on the medical school Board of Directors. 
Three affiliates – Ascension Borgess, Bronson Healthcare, and the Battle Creek VA Medical Center – provide inpatient as well as ambulatory clinical experiences. The medical school offers dual-degree programs in collaboration with WMU (MD-PhD and MD-MBA) and Van Andel Institute Graduate School (MD-PhD). The medical school also collaborates with many community organizations and coalitions that are integrated into the active citizenship component of the MD curriculum, which is the medical school name for service learning and community service activities. 

Ascension Borgess consists of more than 120 sites of care as well as three hospitals in west Michigan including Ascension Borgess Hospital in Kalamazoo, Ascension Borgess-Lee Hospital in Dowagiac and Ascension Borgess-Pipp Hospital in Plainwell. In Michigan, Ascension operates 15 hospitals and hundreds of related healthcare facilities that together employ approximately 26,000 associates. As the largest non-profit health system in the U.S. and the world's largest Catholic health system, Ascension is committed to delivering compassionate, personalized care to all, with special attention to persons living in poverty and those most vulnerable. Nationally, Ascension includes approximately 165,000 associates and 34,000 aligned providers. 

Bronson Healthcare is a not-for-profit, community-governed health care system headquartered in Kalamazoo. With 6600 employees, Bronson is the largest employer in southwest Michigan. Bronson offers a full range of services from primary care to critical care across more than 60 locations. The flagship of the Bronson system, Bronson Methodist Hospital with 405 beds, is the only hospital in the nation to have achieved all three of these honors: the 2005 Malcolm Baldrige National Quality Award, selection in 2009 as the AHA-McKesson Quest for Quality Prize recipient, and designation as a Magnet Hospital for Nursing Excellence.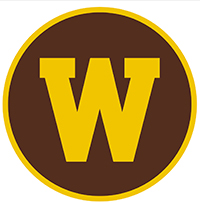 Western Michigan University is a national research university enrolling nearly 25,000 students from across the United States and more than 100 other countries. Founded in 1903, it is a learner-centered, discovery-driven and globally engaged public university that stands out among America's more than 5,000 higher education institutions.  U.S. News & World Report's annual ranking of American colleges and universities includes WMU as one of the nation's top-100 public universities. WMU is Michigan's fourth largest research university, attracting a diverse and culturally rich student body from across the United States and 1,400 students from 92 countries throughout the world. Its nearly 900 full-time faculty members have been educated at some of the world's finest institutions, bringing to the University a global perspective that enhances the learning environment.

Battle Creek VA Medical Center consists of 104 medical and psychiatric beds, 32 residential rehabilitation beds, and 103 nursing home care unit beds.  In addition, specialized services offered include a palliative care unit, a substance abuse clinic, a post traumatic stress disorder program, and a domicilliary.  The medical center offers a wide variety of health care services, which includes both inpatient and outpatient care.  Once eligibility has been determined, each patient enrolling for care is assigned to a primary care provider and team, who provides continuous and coordinated care.  Services are available to more than 217,000 Veterans living in a 20-county area of western Michigan.

FHC is Kalamazoo Country's Federally Qualified Health Center (FQHC) dedicated to providing quality, comprehensive healthcare to all people in the community – particularly those who have historically been "underserved" – in a welcoming, inclusive and respectful environment. FHC operates seven locations in Kalamazoo County and provides access to primary medical care, walk-in clinics, dental care, behavioral health services, lab, pharmacy, WIC, and subspecialties. Medicaid is welcomed and a sliding fee scale based on income is available for anyone who is uninsured.

Grace Health, Battle Creek's Federally Qualified Health Center (FQHC), provides a wide array of health care services to patients from newborns to seniors in a setting that is patient-centered with excellence in quality, service and access. Providers at Grace Health work as a team to meet patients' health care needs. Grace Health serves over 30,000 patients in Calhoun County. As patient volumes increase, Grace Health is committed to finding ways to increase capacity to meet the needs of the ever increasing number of underserved people in the community. Grace Health accepts most commercial insurances, Medicaid and Medicare, and will also see patients who do not have insurance.  For dental services, Medicaid is accepted, as well as those who qualify for Senior Millage Dental.
Senior Care Partners P.A.C.E. is Calhoun, Kalamazoo and Eastern Van Buren County's PACE program. PACE stands for "Program of All-inclusive Care for the Elderly."  PACE is a long-term comprehensive health care program that enables frail elderly adults to live at home in their communities for as long as medically and socially possible. Senior Care Partners provides primary medical care, nursing, and dietary counseling at its Day Health Center and Clinic. It also offer social work, physical and occupational therapy, as well as transportation to Senior Care Partners and medical specialty appointments as recommended by Senior Care Partners. Social and recreational needs are also met at the Day Health Center.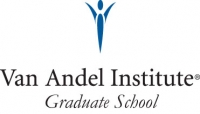 Van Andel Institute (VAI) is an independent biomedical research and science education organization committed to improving the health and enhancing the lives of current and future generations. Established by Jay and Betty Van Andel in 1996 in Grand Rapids, Michigan, VAI has grown into a premier research and educational institution that supports the work of more than 270 scientists, educators and staff. Van Andel Research Institute (VARI), VAI's research division, is dedicated to determining the epigenetic, genetic, molecular and cellular origins of cancer, Parkinson's and other diseases and translating those findings into effective therapies. The Institute's scientists work in on-site laboratories and participate in collaborative partnerships that span the globe.

In March 1993, West Michigan Air Care (Air Care) became the first hospital-based consortium air medical program in the United States. A cooperative program sponsored by Ascension Borgess Hospital and Bronson Methodist Hospital, Air Care has been performing life saving missions to regional facilities and emergency agencies within a 75-mile primary and 100-mile secondary radius since its inception in March 1993.  From its base in Kalamazoo, Michigan, Air Care's fully-equipped helicopter is airborne and on its way within minutes of a request for service, delivering its critical care medical crew at an average speed of 175 miles per hour.  Air Care is a premier full service critical care transport system; its patients are transported to receiving facilities that offer a wide range of specialty care including but not limited to: Level I Trauma Centers; Cardiology; Neurology; Burn; High-risk Obstetrics and Pediatrics.

Since opening in 1994, West Michigan Cancer Center (WMCC) has cared for thousands of people with all types of cancer from across southwest Michigan. In 2021, WMCC turned a new chapter in its collaboration with Ascension Borgess and Bronson Healthcare. The focus became more specialized to treat cancer patients who require a gynecologic, radiation, or surgical oncologist's services. The center's hospital partners provide treatments for those who need medical oncology services like chemotherapy or immunotherapy. No matter what kind of care is needed, WMCC's cancer experts harness state-of-the-art technology and cutting-edge treatments to heal patients in coordination with community healthcare partners. Hope Starts Here®.