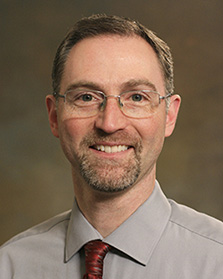 Welcome from the Fellowship Director
Welcome to the WMed Hospice and Palliative Medicine Fellowship program in Kalamazoo, Michigan. Our one-year program is fully accredited by the ACGME since 2019, and our first fellow started in 2020.
We are excited to offer a broad but individualized training experience for the 1-2 fellows we train each year. The clinical experiences include inpatient palliative care rotations at two hospitals, hospice at a hospice facility, and home hospice visits in the community, palliative care clinics, geriatrics and pediatrics rotations, LTACH and nursing home visits, and electives. Our interdisciplinary teams provide holistic care for patients and families, as well as supporting the providers. Our faculty enthusiastically teach fellows, residents and students, and we collaborate with regional HPM fellowship programs for conferences and case presentations.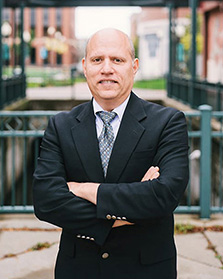 We love working for organizations that put patients and families first and value their diverse and talented staff. We also enjoy living in Kalamazoo. It is a family-friendly community with a smaller town feel, yet with three universities, many theaters (including Broadway presentations at Western Michigan University's Miller Auditorium), sports teams, excellent schools, many diverse churches and restaurants, parks and bike trails, and not far from the beauty of Lake Michigan.
We wish you success in your pursuit of Hospice and Palliative Medicine and invite you to take a closer look at our program.
Program Details
In the Department of Family and Community Medicine, we offer an ACGME-accredited, one-year fellowship in Hospice and Palliative Medicine for up to two fellows per year. We welcome candidates who are eager to provide high quality compassionate care for seriously ill patients and their families. Our friendly faculty and interdisciplinary team of professionals provide a well-rounded and personalized educational experience. Mentoring fosters development of crucial abilities such as communication, prognostication, counseling, and pain and symptom management, as well as professional development.
Our Fellows