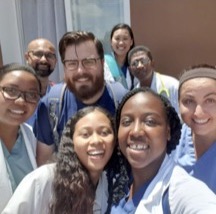 Healthcare professionals are needed who can meet the challenges of providing healthcare in resource-limited settings at home and abroad. The WMed International Health Experiences are aimed at educating and exposing participants to the aspects of global health to minimize the disparity of medical care in developing countries. The experiences provide fourth-year medical students and residents with the skills needed to meet the complex demands for healthcare professionals to function competently in resource-limited settings. Medical students have the opportunity to participate in WMed Global & Public Health Distinction, which includes longitudinal programming and fourth-year international electives. Participants will learn through:
A structured, group-oriented curriculum
Experiential hands on-learning in WMed faculty – approved sites such as Madagascar, Peru, Liberia, or other developing countries as well as immersion in a low-resource healthcare settings within the United States.
Course work within the U.S. is done online, in-person, and in the simulation centers.

Global Health Experiences
WMed Rotations
Public Health: 1 block
Rural Medicine: 1 block at migrant worker clinics, including experience with mobile clinics at migrant worker camps
Infectious Diseases: 1 block
International Medicine Abroad: 1 block in Madagascar, Peru, or Liberia
Coursework
Global Health
Basic Disaster Relief
Advanced Disaster Relief
Point of Care Ultrasound

Viral Diseases of the Tropics
Bacterial Diseases of the Tropics
Parasitic Disease of the Tropics
Non-infectious Disease of the Tropics
Residents who wish to become certified by the American Society of Tropical Medicine and Hygiene (ASTMH) may take the University of Minnesota Global Health Program or similar.
Scholarly Activity
Participation in Global Health Grand Rounds
Scholarly Activity/Research Project in the area of Global Health
Presentation at IM and/or Pediatric Grand Rounds or Equivalent