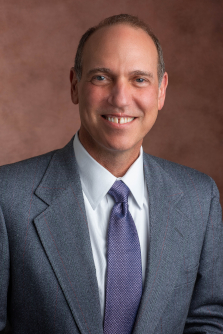 Welcome from the Department Chair
In the Department of Family and Community Medicine, we are devoted to comprehensive healthcare that positively impacts our patients, their families and the community. Together, we place an emphasis on disease prevention and health promotion through high-quality care and personal relationships and connections with our diverse patient population. Our specialty finds its foundation in providing the continuity and coordination of comprehensive care, and access, accountability, effectiveness, and efficiency are essential elements of our discipline. Together, we provide care in family medicine and behavioral medicine, and our faculty have special expertise in geriatrics, family medicine obstetrics, medically managed weight loss, and trans* care.
Through our inpatient service, we provide continuity of care to our hospitalized patients. At the medical school's Oakland Drive Campus, we provide outpatient services in the Family Medicine Clinic and we also see patients at WMed Health's Family Medicine practice on Crosstown Parkway in Kalamazoo. In addition, we see patients at Grace Health in Battle Creek. Our team of faculty, residents, physician assistants, and nurses care for patients and provide annual patient visits. We are proud to be nationally recognized as a patient-centered medical home. Our model of care emphasizes care coordination and communication to best meet the needs of our patients and their families.