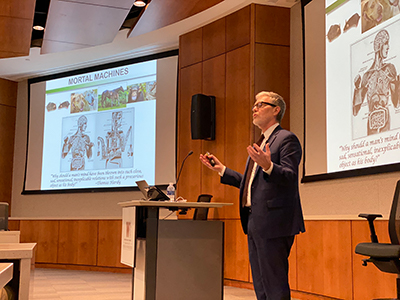 Seminars in Investigative Medicine, which began in 2017, is a monthly seminar series at WMed that attracts nationally known speakers who have made significant advances in their field.
The series, which is held from October to May each academic year at the W.E. Upjohn M.D. Campus, serves as a gathering point for the medical school's community of investigators, as well as investigators beyond WMed. The event was developed by Dr. Thomas L. Rothstein, chair of the Department of Investigative Medicine and director of the Center for Immunobiology, as a way to promote collaboration and new discoveries that help patients.
The event is open to the public and all members of the WMed community, and the speaker series serves to highlight the best and brightest in the field of investigative medicine.
Upcoming Speakers
| Presenter | Date |
| --- | --- |
| Jill Kramer, DDS, PhD | Wednesday, October 18, 2023 |
| Nick Chiorazzi, MD | Wednesday, December 13, 2023 |
Recent Speakers