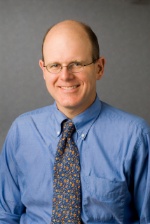 Peter J Ziemkowski, MD
Associate Professor, Emeritus, Department of Family and Community Medicine
Associate Professor, Emeritus, Department of Biomedical Informatics
---
Biosketch
Peter Ziemkowski, MD, is a graduate of the University of Illinois College of Medicine at Chicago. He completed his residency in family medicine at Michigan State University, Kalamazoo Center for Medical Studies (KCMS), Kalamazoo.  Subsequently he completed both a fellowship in medical informatics at the Center for Applied Medical Informatics at KCMS, and the Michigan State University Primary Care Faculty Development fellowship.
Dr. Ziemkowski served as Associate Dean for Student Affairs at Western Michigan University Homer Stryker MD School of Medicine until his retirement in April 2022.  His clinical interests include the care of metabolic conditions associated with cardiovascular risk, especially the appropriate primary care of diabetes mellitus.
Dr. Ziemkowski is board certified in both Family Medicine and Clinical Informatics.
Board Certification

American Board of Preventive Medicine (Clinical Informatics)
American Board of Family Medicine (Family Medicine)

Education and Training

Fellowship 2002, Primary Care Faculty Development Fellowship Program, Office of Medical Education Research and Development, Michigan State University
Fellowship 1999, Medical Informatics, Center for Applied Medical Informatics, Michigan State University
Residency 1997, Family Medicine, Michigan State University-Kalamazoo Center for Medical Studies
Internship 1995, Emergency Medicince, St. Joseph Mercy Hospital, University of Michigan
Internship 1994, Family Medicine, Michigan State University-Kalamazoo Center for Medical Studies
MD 1993, University of Illinois at Urbana-Champaign
BS 1985, Computer Science and Biology, University of Illinois at Urbana-Champaign

Research

Family Medicine
Clinical Informatics