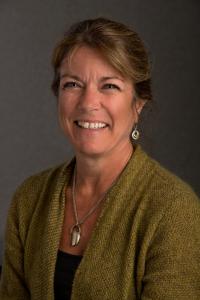 Catherine L Kothari, PhD
Associate Professor, Department of Biomedical Sciences
---
Contact Information
Email:
Biosketch
Catherine Kothari PhD is a Population Health researcher with the Department of Biomedical Sciences.  She conducts investigator-initiated research and program evaluation focusing upon social determinants of health, health services and health outcomes for topics spanning racial - socioeconomic disparities, intimate partner violence, criminal justice involvement and mental health.  In addition to traditional quantitative and qualitative research methods, she uses geospatial analysis for mapping and multi-level analysis of health outcomes.
She is senior epidemiologist for Cradle-Kalamazoo, a collective impact community initiative to improve maternal-infant health and reduce racial and socioeconomic disparities.  As part of this effort, she has developed the Cradle Data Hub; which includes a Care Coordination Registry of maternal-infant home visitation programs, Kalamazoo Fetal Infant Mortality Review Team, and the Mom's Health Experiences Survey.
She serves on local, state and national advisory boards including the Kalamazoo Interpersonal Violence Response Team, Michigan Infant Mortality Advisory Council, National Fetal Infant Mortality Review Racial Disparities Workgroup.  Dr. Kothari leads the Kalamazoo Fetal Infant Mortality Review Team and helps train teams across the state.
She serves as co- instructor for the Epidemiology lecture series with WMed, authored the Medical Student Scholarly Project program guide and developed the research arm of WMed's Active Citizenship program (2014-2016). She is a faculty advisor for the Social Justice Interest Group, and her student nominee was an awardee the US Public Health Service 2017 Excellence in Public Health Award.