The Office of Development and Alumni Affairs proudly supports WMed by building and coordinating connections with students, faculty, donors, alumni, and friends of the medical school and promoting its mission through meaningful philanthropy. Our department is responsible for cultivating relationships with donors and strengthening our ties within the community to further our mission that is committed to excellence and health equity. Also referred to as the WMed philanthropy team, we are committed to building, cultivating, and stewarding relationships in order to secure the necessary resources and financial support to enhance the experience for all WMed constituents. 
Our office strives to create meaningful engagement with alumni and to offer programs and services that bring value to their lives while enabling them to serve their alma mater. We sponsor a broad spectrum of programs and activities aimed at connecting and supporting our faculty, staff, alumni, future alumni, medical residents, and friends of the medical school. We are responsible for implementation of plans, programs, and events that foster effective fundraising, stewardship, and donor recognition.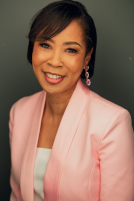 Sonya Hollins, Alumni Relations Officer
---
Sign Up to Receive the Office of Development and Alumni Affairs Newsletter
Stay up to date on the WMed Office of Development and Alumni Affairs latest news, current events, and opportunities to get involved with the medical school whether it be through your talents, time, or treasures virtually and around the country.